There is a huge influx of new traders, investors, and collectors, mostly from the millennials and Generation Z cohorts who are keen to promote the digitalization trend. 
The emerging NFT market comprises a number of different parties including content creators, artists, game developers, brands, content consumers, investors, collectors, fans, and marketing places that connect buyers and sellers. The ecosystems around NFTs will be built out further on platforms that enable simple user access while also providing capabilities that empower NFTs with more functionality.
While investors and speculators are probably dominating the market right now, there is a significant opportunity for increased utility. This is exciting, given that the global collectible market is almost $400 billion, and NFTs will play a role in the changing economics of this segment.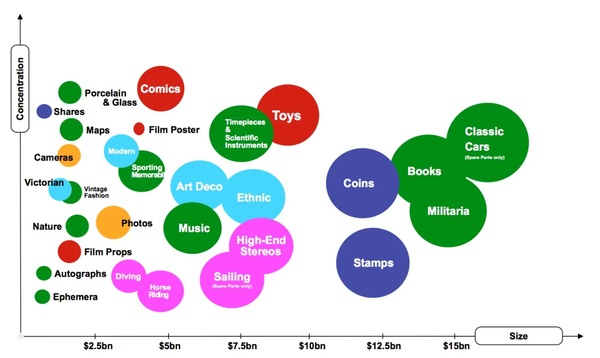 NFTs on Algorand
One of the more advanced blockchains that unlock the potential of NFTs as they become a catalyst for change across DeFi, collectibles, arts, gaming, and more is Algorand.
Focused on building technology that accelerates the convergence of decentralized and more traditional models, Algorand enables the simple creation of next-generation products, services, and a new powerful way to exchange value. For the first time ever, artists, musicians, and creators are now empowered to sell their creations directly to their fans while keeping most of the monetary value -- creatives are now getting paid properly. Key factors that distinguish Algorand from other legacy blockchains are the creation of NFT's is easy, they will live on a forkless blockchain, has very low transaction fees, is fast and secure, and more importantly, is carbon neutral and will not affect the environment with optimal CPUs.
Algorand is committed to frictionless exchanges like NFTs that are opening doors for a new economic reality that is the Future of Finance. By bringing the benefits and cost efficiencies of the Blockchain and DeFi infrastructure to traditional asset tokenization, there's an unlocking of opportunities and business models that have never existed before.
Developers can easily issue NFTs through Algorand Standard Assets (ASA), which is a functionality that enables the issuance of new digital assets straight in Algorand's Layer-1 blockchain. ASAs can also be created or manipulated in smart contracts with more advanced capability.
If you build your NFTs on Algorand, you will benefit from a forkless, reliable, secure blockchain that ensures that your one-of-a-kind NFT is protected, can never be replicated because it sits on the only blockchain that is mathematically proven to be immune from forking. What's more, Algorand offers an ample set of developer tools and resources to customize tokens in many ways. 
Both fungible and non-fungible tokens supported by Layer-1 can also be in restricted mode, which helps issuers comply with regulations. Restricted version tokens are the ones that can be sent only to certain accounts in the Algorand network. The restrictions can depend on location or other parameters. For example, this function can be very helpful for real estate NFTs and digital ownership registries. 
Algorand is enriching the NFT industry thanks to its low-cost transactions and near-instant block finality that enables fast transactions. This is especially important for NFTs representing in-game items, as players need fast transactions without high fees. 
Algorand has become one of the most important blockchain ecosystems as it enables developers to build DeFi and other Dapps easily and securely. The Layer-1 architecture supports the deployment of smart contracts as well as the creation of Algorand standard assets. The ecosystem is very flexible and is built with the future in mind.
Building NFTs on Algorand means benefiting from an infrastructure of customizable options and unique functionalities. 
Algorand is poised to become a leader of the NFT market, supporting a wide range of use cases built around these unique assets.